Challenge What You've Come to Expect from an Escape Room
Join us for an unparalleled Calgary Escape Room Experience that everyone
from beginners to seasoned vets will enjoy. 
We value quality, creative innovation, and doing it all with unrivaled passion.
With a blank canvas to carry out our vision, we were able to design our escape games from scratch with logic, depth, and immersion at the forefront. This allows us to offer the best escape rooms in Calgary, Alberta.
Our mission statement is simple: Escape Ops is here to deliver an unparalleled puzzle experience.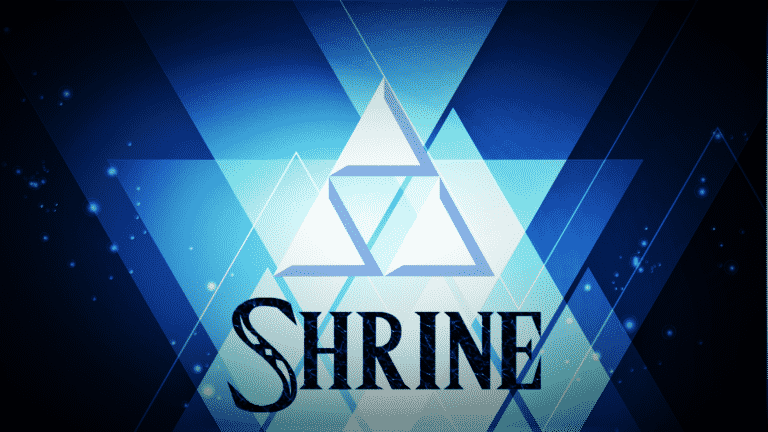 Shrine
Power, Courage, Wisdom
See Why People Love Our Escape Rooms
Our reviews speak for themselves. We have over 50 5-star reviews on TripAdvisor, and 200+ 5-star reviews on Google! Let us prove to you that we are the right choice by booking a game with us. Then you can brag to your friends and family that you were the latest to play in the best Calgary escape room!

Chris Stewart
20:22 18 Jan 23
The rooms at Escape Ops are some of my favorite in the city. Whenever someone asks for a recommendation they are on the my list. The puzzles are well designed, and diverse. The production value on Shrine is especially impressive. I can't wait for them to design another room.

Danielle N
22:42 14 Jan 23
Amazing facility, professionally run with enthusiastic hosts. Impressive puzzles and excellent story telling! My husband and I had a great time! I would definitely recommend this for a date night, corporate function or a night out with friends.

Great experience with Escape Ops! Dan is super helpful, welcoming, friendly, and fun! We can tell that he is passionate about making the experience memorable! They made us feel welcomed and encouraged us to have fun - we definitely did! The atmosphere is also amazing and we can't wait to be back again! ☺️ (October 2021)Update (January 2023): my friends and I went back and did two more of their rooms! We were definitely blown away because of how well everything was put together.Zeke and JJ were there to help us and their energies and sense of humour are awesome!!! We had lots of fun with them as well! 😂

Loved it! Great experience

Sumer Abass
05:13 09 Dec 22
Unreal experience, definitely reccomend this to anyone. We did the shrine and dynamic duo, THE best rooms we've done in the city!

Andrew Truthwaite
19:25 05 Dec 22
Escape Rooms come from the little details. Between the incredible warm staff and our group actually swearing with excitement I can fairly say this is without a doubt the best one we have all experienced.Looking forward to coming back for another!

Gavin Sandal
15:49 25 Oct 22
Kind and helpful staff, fun and imaginative rooms

Micheal Johnston
05:19 24 Oct 22
What an amazing experience! I did "Cognition" first around Christmas 2021. Mind blowing from the first dizzying effect. Just when you think you're ahead of the game, suddenly everything is "upside down"! But as amazing as Cognition is...This week, my kids and I experienced "Hyperspace"! Holy space heart attack. Massive! Immersive! Challenging! But most of all...Fun. Honestly, there was one moment I actually forgot we were still on planet earth. (Not kidding) Proud to say, we finished the room with a mere 45 seconds left!Looking forward to trying Dynamic Duo and Shrine. Based on the first two rooms, they are certain to impress!Almost forgot...the staff is amazing. Danny is the enthusiastic, evil genius behind the creations and his staff is super friendly and really seem to be rooting for every team to do well and, most of all, have fun.Don't miss out on this revolutionary experience in Calgary!
An Escape Experience at Escape Ops is Like No Other

Ranked Among the Best Escape Rooms in The World
In 2019 Escape Ops was ranked the 17th Best Escape Room in the World out of 100. We're proud to offer an elite, yet approachable, escape room experience right here in Calgary that both novices and veteran alike will enjoy.

Our Rooms are Built from Scratch
It was important for us to tear down and start with a blank canvas. By starting fresh we had the advantage of drawing up a blueprint that fits our creative vision. The end result is an unprecedented level of immersion in the locked rooms we offer. We always strive to create unique experiences and love taking on the creative challenge.

Authentic Gaming Experience
At Escape Ops we offer a number of differently themed rooms. We know nothing can break the sense of immersion faster than out-of-place objects or props. We believe that any props or tools used in the aid of exploring our escape room experiences should mimic a real life scenario and feel like it can realistically exist in the same space or narrative.

Genuinely Passionate Team
From day one, we set out to build a legacy for Escape Ops. That meant taking the time to develop something different and awe-inspiring when you first enter our games. We simply love what we do and take immense pride in creating and sharing an exceptional experience.

PERFECT FOR A VARIETY OF EVENTS
Our caring and invested staff brings a different take to the Calgary escape room experience. This makes Escape Ops a perfect place for birthday parties, corporate team building, date nights and more. Our team will go above and beyond to ensure your special event is as enjoyable as possible. Escape rooms are our passion and we strive to provide not only quality and immersive room escapes but unmatched service as well. Bring in your co-workers for a team building event or plan your next party with us, you won't regret it.
FREQUENTLY ASKED QUESTIONS
How Do I Book A Game at Escape Ops?
The majority of our bookings are made online through our website. We do accept phone bookings 1-2 hours before an available slot. We can be reached at (403) 669-6332.
Will I Be Playing With Other Participants?
All our bookings are private so you don't have to worry about strangers being added to your game.
Is the an age limit/restriction?
Our experience is best suited for players 15 years or older.
Am I Really Going To Be "Locked" In A Room?
No, as a safety precaution all of our scenarios are designed so participants can leave the way they entered. 
How Early Should I Arrive For My Game?
Please arrive 10 – 15 minutes before your start time. This is especially important if you have not done an escape room before.
All our games are designed to be different from each other and our priority is the fairness of a given puzzle. We make sure at least 80% of individuals can make the connection and understand the puzzle tasks being presented. We tweak and modify our games as necessary to meet this standard and are always ready to provide assistance during a game.
Full refunds are provided to cancellations with at least 24 hours notice. Get in touch with us as soon as possible so we can work with you. No-shows without any notice are non-refundable.
Can You Accommodate Large Groups Or Corporate Events?
Absolutely! Please contact us so that we can customize a game to suit your needs.
What are the terms and conditions?